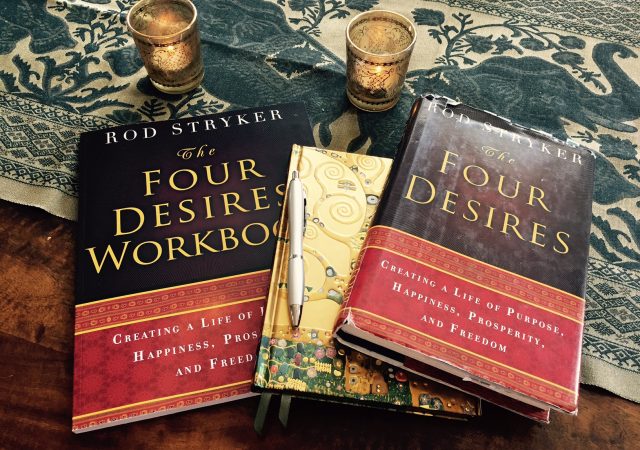 The Four Desires – Yoga of Fulfillment guides you through a unique process to help identify your intentions, overcome self-defeating ideas and behaviors, and recognize your Soul's purpose.
Yoga is the path to find fulfillment in not one, but two realms: the spiritual and the worldly. Your soul longs to find the peace born from merging with your source. This training is about the yoga of life, helping you to rediscover meaning and purpose. The training is interactive, challenging, and focused on connecting to the inner self that can lead you toward lasting fulfillment and freedom.
Devanadi's Four Desires trainings are unique in that you get TWO Certified Four Desires trainers leading the immersion together. This allows for more insight, support, guidance and smaller student-teacher ratio.
Key topics we will cover:
Understand the role of desire in the spiritual life
Clarify your missions of need, pleasure, purpose, and spirit
Access intuition, self-awareness, and omniscience
Undo the beliefs and tendencies that sabotage fulfillment
Learn the spiritual principles of shaping personal destiny
Transform through deep relaxation and new life-affirming intentions
Release the bondage of negative thinking as self-fulfilling prophecy
Use any and all life-experiences as leverage to greater freedom
Cost of weekend includes:
MP3s of the training, including daily asana and meditation practices
Bonus MP3s of Sankalpa Shakti Yoga Nidra Practice
40 day reminder for Sankalpa Activation
TWO Certified ParaYoga® Four Desires trainers present for whole training
Want ParaYoga@ credit?
Please note that an additional $50 will be required during the 4D weekend ONLY if you want Devanadi to submit your registration for ParaYoga@ Level 1 Certification training credit. There is nothing you need to do at this time, as we are learning more about this new process.
Four Desires: Winter Weekend 2019
Required Books:

REQUIRED – The Four Desires: Creating a Life of Purpose, Happiness, Prosperity and Freedom. Please read the Introduction and Parts I – III prior to the start of the course.
REQUIRED – The Four Desires Workbook – you do NOT need to do anything in this other than bring it to the workshop.
HIGHLY RECOMMENDED – Four Desires Practice CD – contains the meditations and Yoga Nidra outlines in the book. VERY helpful
Purchase items here: https://www.parayoga.com/store/
Registration & Cancellation Policies:

The $100 non-refundable deposit is due at time of registration. When you register, you may pay in full or only pay the deposit; the option to pay only the deposit appears at the final payment screen. Any remaining balance is due by the start date.
Early bird rate requires all tuition costs to be paid in full no later than the Early Bird date above. If total costs are not paid in full by this date, participant is no longer eligible for the early bird discount, and course fees will revert to the regular (higher) cost.
Any cancellations done 30 days or more prior to event start: The deposit of $100.00 is non-refundable and non-transferable. The balance (total cost minus the deposit) is not refundable, but it is transferable to future Devanadi events.
Any cancellations done 30 days or less prior to event start: All payments are non-refundable and non-transferable.