Merging the Sacred Rivers of Yoga, Ayurveda,
Tantra, & Energy Medicine
Devanadi School of Yoga & Wellness offers a wide variety of trainings, workshops, and retreats
with renowned guests and faculty teachers.
235hr SUMMER Month-long intensive Yoga Teacher Training Program
MPLS, MN Location: July 8-August 2 | Monday-Friday  |  8-5pm daily

3 spots left!
Devanadi's trainings teaches a synthesis of yoga styles such as ParaYoga, Restorative, Vinyasa and more with an emphasis on asana, bandha, mudra, pranayama, meditation, and sequencing as well as a rich study of yoga philosophy, history and lineage. We are fully licensed with the state of MN as well as registered with Yoga Alliance.
SEE ALL DETAILS
THE FIVE PRINCIPLES THAT SHAPE OUR MOVEMENTS IN ASANA
A 5-DAY EXPERIENTIAL ANATOMY IMMERSION
with Judith Hanson Lasater, PhD, PT
Mon-Fri, September 23-27, 2019 | 11-5pm daily
Early Bird to save $50: July 23

Devanadi is honored to welcome guest Judith Hanson Lasater for a unique training bringing the best tools Judith suggests for all yoga teachers. Devanadi teachers, Tanya & Chanti, are long-time students of Judith and encourage you to study with one of today's luminary teachers known for her clarity, experience and passion for yoga. Don't miss this opportunity!!!
MORE INFO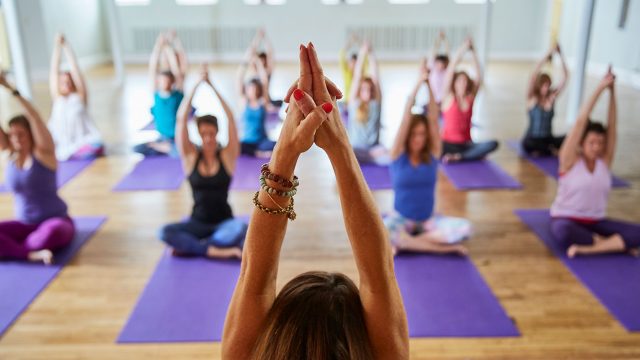 TANTRA SHAKTI: THE POWER AND RADIANT SOUL OF YOGA – A 5-DAY PARAYOGA® MASTER TRAINING (PYMT)

with Tanya Boigenzahn, RTT, ParaYoga® Level 3 Certified Teacher
CEs for RYTs: 40
2 OPTIONS:
2 Weekends: Sept 6-8 & Oct 4-6, 2019 or 5.5 Day Option: Fri-Wed, September 6-11, 2019
This training is open to practitioners and teachers of all levels. ParaYoga® Level III Master teacher and guide, Tanya Boigenzahn, will lead students, through theory and practice, on a journey of self-empowerment and discovery. The training will demystify the tantric approach to yoga and explore its key touchstones of practice and wisdom that open the doorway to thriving: physically, emotionally, mentally and spiritually.
This Master Training is open to all interested students: dedicated practitioners, aspiring teachers, or those already teaching. Using the traditional tools of Hatha as our foundation we explore, through practice and theory, Tantra as the full flowering of yoga, as well as, its uniquely profound approaches to meditation.
Practices will weave together dynamic vinyasa flow, asana, bandhas, and mudra in combination with breath work, meditation, and visualization techniques.

SIGN UP NOW