Tantra Shakti: The Power and Radiant Soul of Yoga – A 5-Day ParaYoga® Master Training (PYMT)
CEs: 40 with Yoga Alliance for RYTs + IAYT for Certified Yoga Therapists, and is fully endorsed by ParaYoga for Level 1 certification
This training is open to practitioners and teachers of all levels. ParaYoga® Level III Master teacher and guide, Tanya Boigenzahn, will lead students, through theory and practice, on a journey of self-empowerment and discovery. The training will demystify the tantric approach to yoga and explore its key touchstones of practice and wisdom that open the doorway to thriving: physically, emotionally, mentally and spiritually.
This Master Training is open to all interested students: dedicated practitioners, aspiring teachers, or those already teaching. Using the traditional tools of Hatha as our foundation we explore, through practice and theory, Tantra as the full flowering of yoga, as well as, its uniquely profound approaches to meditation.
Practices will weave together dynamic vinyasa flow, asana, bandhas, and mudra in combination with breath work, meditation, and visualization techniques.
About Tantra Shakti
At least 5,000 years ago tantric visionaries, inspired by the deepest reverence and passion for unveiling the sacred beauty and mysteries of life, developed what we know as the practice of Hatha Yoga.
As described in the various tantric texts, Hatha Yoga includes the following practices: asana, pranayama, bandha, kriya, mudra, mantra, meditation as well as practices pertaining to kundalini awakening, along with a seemingly endless array of other techniques and knowledge.
Tantra, by providing infinite ways to expand the reach and power yoga, is its most complete and sublime approach. Incorporating the wisdom of ayurveda and the whole of brahma vidya ("supreme science") or knowledge of the underlying reality, tantra provides a direct and accelerated path to achieving life's ultimate aims.
Tantra's core principle asserts that through self-knowledge and the cultivation of our innate power, we can unfold our fullest potential and thus achieve both worldly and spiritual prosperity.
Topics Covered
The Prana of Asana
Yoga and the Meridian System
Spirituality and the Subtle Body
Pranayama – The Bridge to Clear Perception
Awakening the Spirit (Shakti) of Practice
Ayurveda and Yoga
Kundalini – the Power of Evolution
Meditation in the Tantric tradition
The Science and Application of Mantra
Awakening the Spirit (Shakti) of Practice
Laya Yoga––the science of the chakras
Meditation in the Tantric tradition
Yoga Nidra
The Meaning and Purpose of Life according to Tantra
Training Includes
This is a stand alone training, as well as included in the 340hr Devanadi Yoga Teacher Training & Intensive.
An entirely rewritten and redesigned 160+ page manual for that follows the newly formatted and organized lectures point by point
MP3s of the entire live training & practices
CEs: 40 with Yoga Alliance for RYTs, IAYT for Certified Yoga Therapists, and this training also fully counts toward the ParaYoga® Master Training (PYMT) Level 1 certification program. Certificate of Completion emailed if you complete the additional requirements of a book quiz and online course quiz 6 weeks upon completion.
Recommended Reading
TANTRA UNVEILED by Pandit Rajmani Tigunait
It is recommended that you read it before the workshop begins. For those of you interested in receiving course credit for your Level I or II Certification with ParaYoga® and/or the Yoga Alliance RYT program, the reading and its corresponding book report is mandatory.
CERTIFICATE OF COMPLETION & EARNING PARAYOGA® CREDIT
This training counts towards the ParaYoga Master Training program. In order to receive future credit toward RYT and/or ParaYoga® certification, you will need to complete your online book quiz to and the course quiz (score 80% or higher with up to 3 retakes) within 6 weeks of completion of the course. You will not receive credit for submissions after the deadline; there are no make-up assignments. Upon completion, you will be emailed a PDF of your ParaYoga® endorsed Certificate of Completion from Devanadi's office and may apply for CEs credit at that time.
Upcoming Tantra Shakti Trainings
MARCH 2021

5 Monday Format

Dates: 5 Mondays – March 1-29, 2020
Times: 8:00am-5:00pm
Regular students: $745 ($795 after 2/1/21)
Devanadi 340hr TT grads: $645 ($695 after 2/1/21) – you must have GRADUATED from Devanadi's 340hr TT (non-Devanadi TT students AND 200hr Devanadi current students and grads must sign up for the Regular price)
Payment Plan: $795 ($695 Devanadi 340hr TT Grads) – Pay 1/2 now to hold your spot (includes the $100 non-refundable/non-transferable deposit), then we will run the balance automatically on 2/1/21.

Registration opens by 7/1/20.

AUG/SEP 2021

2 Weekend Format

THIS CLASS will be offered In-Person or live-streamed virtually using Zoom. Timezone is CDT (Central Daylight Time). Virtual class opens 10 minutes before start times.

2 Weekends: Aug 6-8 & Sep 10-12, 2021
Times: Fri: 6pm-9pm + Sat/Sun: 8am-5pm
Regular students: $745 ($795 after 7/6/21)
Devanadi 340hr TT grads: $645 ($695 after 7/6/21) – you must have GRADUATED from Devanadi's 340hr TT (non-Devanadi TT students AND 200hr Devanadi current students and grads must sign up for the Regular price)

Registration & Cancellation Policies:
Cancellation Policy: No refunds. This training requires 2 week notice of cancellation by phone or email. You will receive a studio credit, less $100 cancellation fee per registration. If cancel within 2 weeks of a training, payment is forfeited, and no studio credit will be given. No shows will receive no credit.
Early Bird Payment Details: Pay in full by the early bird date to receive the early bird pricing or your registration will be updated to reflect the regular pricing.
Payment Plan Notes: YOU MUST SIGN UP ON A COMPUTER (not a phone/device) to enroll due to MindBody Online payment options. Sign up before Early Bird Date to use the Payment Plan, otherwise all payments must be in full.
Program Teachers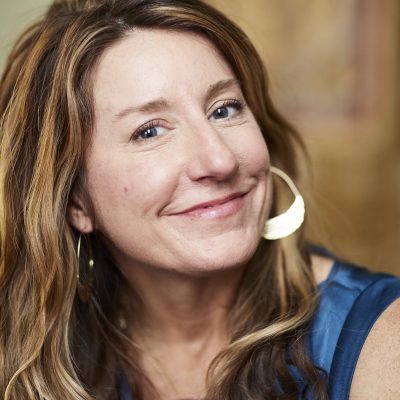 E-RYT 500, RTT, AYS, CHTP, YACEP, C-IAYT & Reiki Master, Certified ParaYoga® Level III Teacher & Four Desires Trainer