The Energetics of Sequencing – A ParaYoga® Master Training
Vinyasa Krama means "wise progression." It refers to the ancient and time tested principles of sequencing which are the foundation for the high art of truly skilled, compelling and powerful teaching–the essential piece that separates great yoga teachers from the rest.
In this training with senior ParaYoga® Level III teacher Tanya Boigenzahn, you'll learn how the intersection of yoga, ayurveda and Tantra is the basis for knowing how to sequence a practice(s) in order to achieve any one of an array of desired outcomes. Explore the principles for radical efficiency and effectiveness in your teaching, how to address specific physical/mental needs of your students, how to use asana holistically, maximizing the bio-mechanics of your classes as well as how to maximize the benefits of every class you teach and/or your personal practice.
In the Vinyasa Krama training, you will learn various methodologies to create a complete practice that embodies a theme and creates an intentional result.
Topics Covered
The physical/bio-mechanic considerations of safe and affective sequencing
The energetic effect of all major asanas
Orchestrating the arc of a class at the levels of mind, body, and energy
Heightening the accessibility to more challenging poses
The asanas and pranayama practices that support particular meditation techniques
Practice and the gunas (the three attributes of the natural world)
Sequencing for your ayurvedic type
Practice and its affect on the Three Essences
Designing a practice to suit your life and aspirations
The art of efficiency and effectiveness
An entirely rewritten and redesigned 150-plus page manual for Vinyasa Krama that follows the newly formatted and organized lectures point by point
Upcoming Vinyasa Krama Trainings
January / February 2019: LONDON, UK

5-day Training

Special Location: LONDON, UK
Yogacampus Finsbury Park
7 Thane Works,
Thane Villas, London, N7 7PH

Dates: Wed-Sun, Jan 30-Feb 3, 2019
Time: 9:30am-1pm & 2:30-6pm each day
Cost: £600

March / May 2019

2 Weekend Format

Dates: MARCH 1-3 & MAY 3-5
Time: Fri: 6pm-9pm & Sat/Sun: 8am-6pm
Regular students: $745 ($795 after Feb 1)
Devanadi 340hr TT grads: $645 ($695 after Feb 1)
Recommended Reading
The Heart of Yoga by TKV Desikachar (pp IX-140)
It is recommended that you read it before the workshop begins. For those of you interested in receiving course credit for your Level I or II Certification with ParaYoga and/or the Yoga Alliance RYT program, the reading and its corresponding book report is mandatory.
Certificate of Completion
You may receive a ParaYoga Certificate of Completion following this training.
This training counts towards the ParaYoga Master Training program. In order to receive future credit toward RYT and/or ParaYoga® certification, you will need to submit your book report to Devanadi's office and complete the online quiz (score 80% or higher with up to 3 retakes) within 6 weeks of completion of the course. You will not receive credit for submissions after the deadline; there are no make-up assignments. Upon completion, you will be emailed a PDF of your ParaYoga endorsed Certificate of Completion from Devanadi's office.
Registration & Cancellation Policies:

The $100 non-refundable deposit is due at time of registration. When you register, you may pay in full or only pay the deposit; the option to pay only the deposit appears at the final payment screen. Any remaining balance is due by the start date.
Early bird rate requires all tuition costs to be paid in full no later than the Early Bird date above. If total costs are not paid in full by this date, participant is no longer eligible for the early bird discount, and course fees will revert to the regular (higher) cost.
No Refunds. Any cancellations done 30 days or more prior to event start: The deposit of $100.00 is non-refundable and non-transferable. The balance (total cost minus the non-refundable deposit) is not refundable, but will be converted to credit it is transferable to future Devanadi events. Any cancellations done 30 days or less prior to event start: All payments are non-refundable and non-transferable.
Program Teachers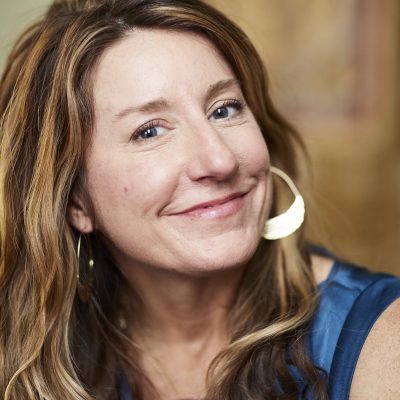 E-RYT 500, RTT, AYS, CHTP, YACEP, C-IAYT & Reiki Master, Certified ParaYoga® Level III Teacher & Four Desires Trainer